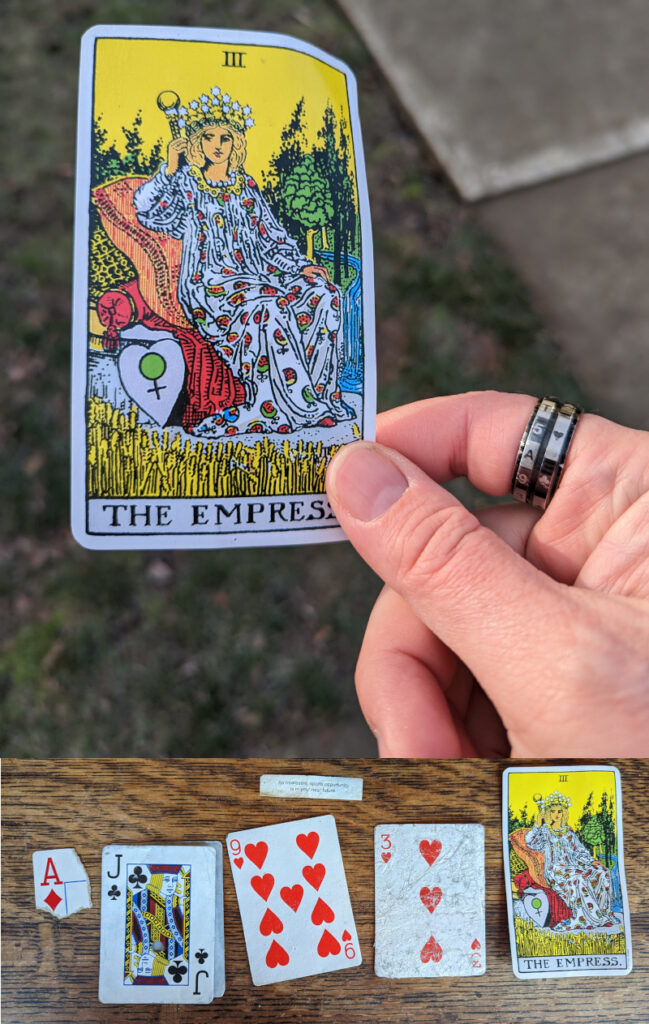 With my current hand below
Bonus! On the same walk, thinking about what I should focus on for the rest of my leave, I found a page of book for a bit of street bibliomancy. The first passage I saw was
Vronsky stood still and asked directly: "How so? Do you mean he made your belle-sœur an offer yesterday?"
from Anna Karenina.
A lot to think about.