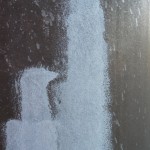 It's been a year since I've been traditionally employed. Right when I everyone was saying that the worst thing you could do is to quit your job and try to start a business, that's what I did.
After ten years building up a multi-million dollar website from the ground up, I was confronted with "reorganization". My employer was forcing nearly everyone with more than a few years experience out. I was given a job way outside my skill set (Windows desktop/server support) and my compensation was slashed. After several weeks of abrasions, sleepless nights, and watching the leadership drill more holes to let the bilge drain, I took the opportunity to go freelance, swimming away from the wreck with no land in sight.
A year later, sleep is welcomed (though I may be too busy to sleep at time). My income has increased to the point that I've recovered from the time I spent building business. I no longer bring home the frustrations of watching destruction. I no longer have to fight to do work well. This has been amazing good fortune, though I'm willing to take a lot of credit.
I'm still surprised that the world seems filled with positive, nearly enchanted, people doing good work and investing passion in whatever needs to be done. That my work can be respected so readily, and that quality is valued all around. I never knew what kind of hole I had sunk into. I'm frightened that had my employer not taken that dive, I would have never floated off. I'd still be there, head down, hoping for things to be better this year.
I kept looking for a plan to leave, years ago even when things started going bad. I kept hoping I could find an easy transition that would protect against all the foreseeable dangers. I never knew I wouldn't need that, at all.